Salt : It Connects Us All
100% Salt is a company with a focus on nature, especially the ocean and salt: a very important substance that truly connects us all. Salt is more than a simple condiment: it is a life-giving substance that relates to all living creatures, the sea, and so much more!
We love to support the environment and help to preserve our beautiful ever-so important oceans. For more information on our products browse through our collections.
Browse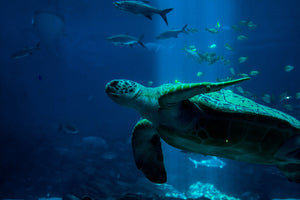 We Support Oceana.org
Protecting the world's oceans, Oceana, founded in 2001, is the largest international advocacy organization focused solely on ocean conservation. They work together to win strategic, directed campaigns that achieve measurable outcomes that will help make our oceans more bio diverse and abundant.
More Info